林地基本信息 Basic info
位置 Location : 科尔沁后旗阿古拉镇 Agula, Keerqinhouqi
面积 Area : 2395亩/131.66 hectares
树种 Species :樟子松、五角枫、榆树; Pine, Maple, Elm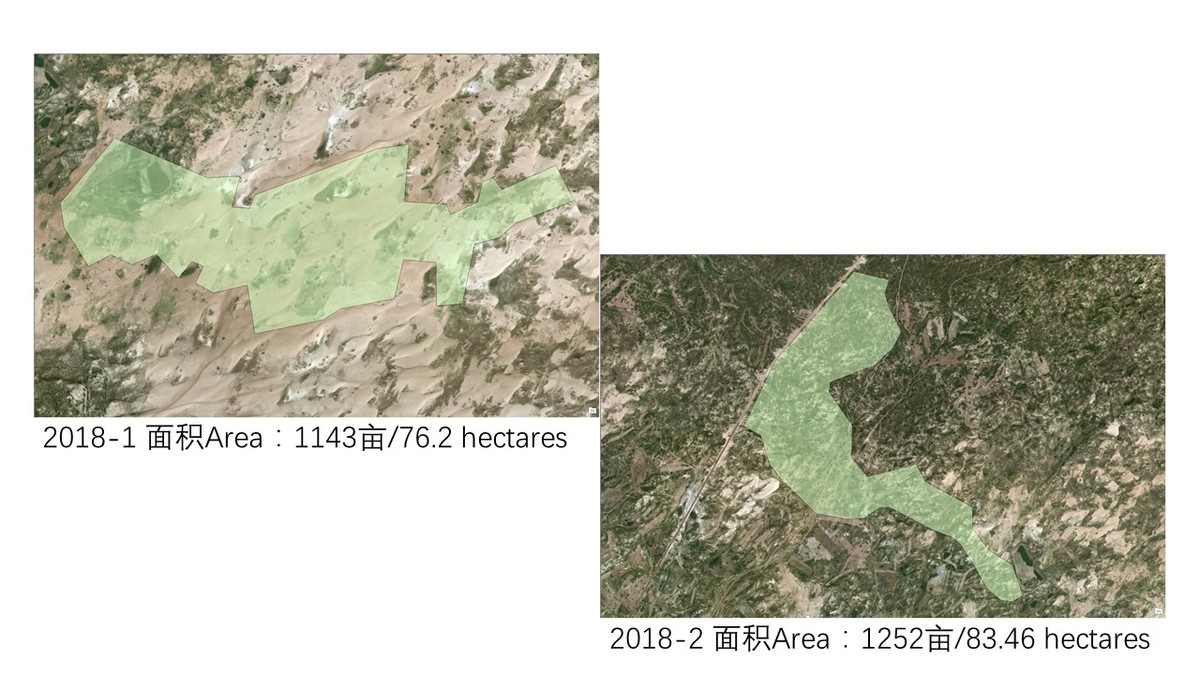 2018年百万植树计划继续与通辽市科左后旗林业局合作,在阿古拉镇德日吉力图嘎查开展,总面积为2395亩,总计栽植十三万余株。
The Million Tree Project (MTP) continues its effort to work with Kezuohouqi Forestry Bureau in 2018. The reforestation site locates at Derijilitu Gacha, Keerqin Zuoyihouqi, Tongliao City, Inner Mongalia. Over 130,000 trees have been planted, covering a total area of 159.7 hectares.
为保证造林成功,根据当地气候、水文情况,栽植中以较大规格的五角枫/榆树作为行道树,然后向内部栽植樟子松。樟子松大部分为3年生苗,五角枫榆树大部分以1年生小苗为主。后续百万植树计划也将通过加强抚育、浇水、除草等手段增加存活率。
According to the local climate condition and hydrologic regime, we have planted a mix of species to ensure successful growth. Maple trees and elms were adopted as border trees, scotch pines were planted inside the plot. The scotch pines planted were mainly three years old, while the maples and elms were mostly a year old. The MTP team will follow up with fostering, watering and weed control to help increase the survival rates.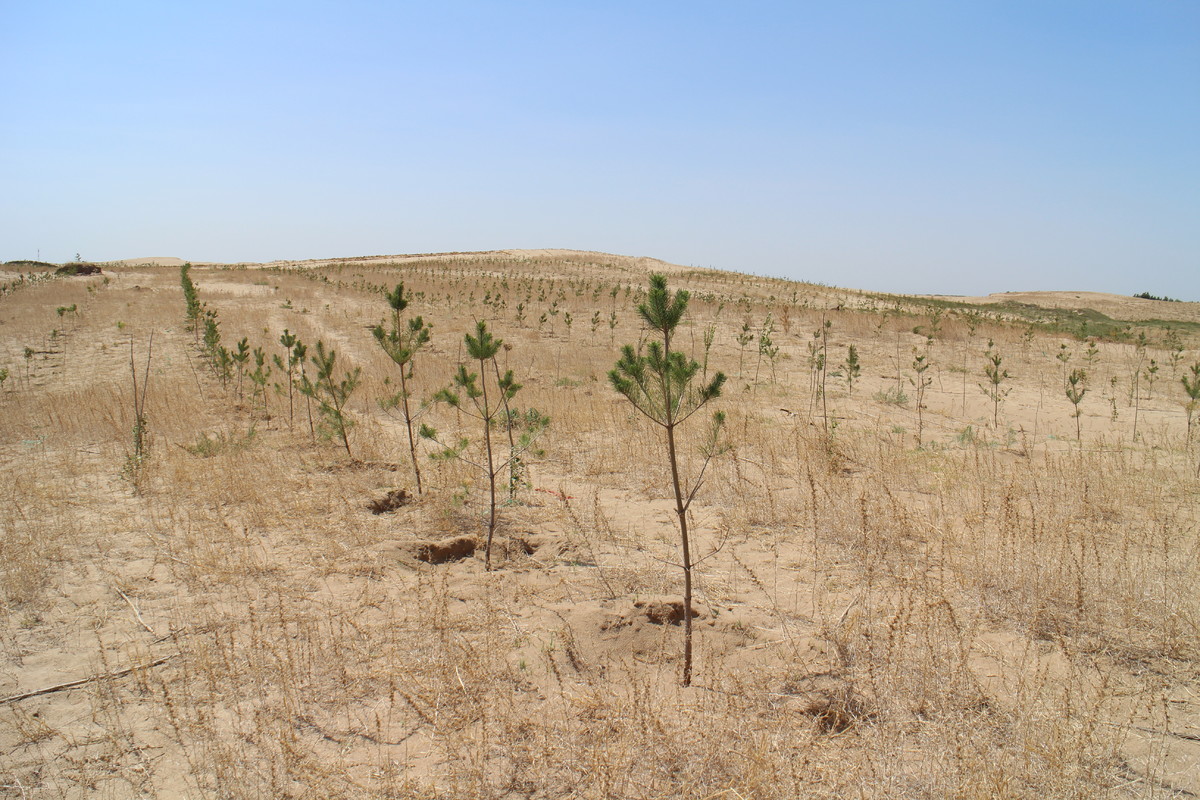 林地位于阿古拉镇,树种选用3年生的樟子松容器苗,造林密度为56株/亩。由当地造林队负责组织种植及后期维护,截止目前,已完成了全部造林工作。根据5月10日与11日的走访及初步估测,存活率在85%左右。
Forest is located on Agula, Keerqinhouqi 林地, where 3- year-old scotch pine seedlings were planted with a density of 840 trees per hectare. The local forestry workshop is responsible for tree planting and annual maintenance. So far, the planting has been completed. According to the inspection on the 10th and 11th of May, the survival rate is estimated to be around 85%.