Return to site
2020年内蒙古种植工作完成|MTP Completed 2020 Forest Planting in Inner Mongolia
2020年百万植树计划在通辽市科左后旗的莲花吐开展。今年的造林地总面积为1575亩。林地归集体所有。
The Million Tree Project (MTP) forest of 2020 is located at Lianhuatu, Keerqin zuoyihou Qi, Tongliao. This year, the trees are planted in a total area of 105 hectares, which are owned by local farmers collectively.
为保证造林成功,根据当地气候、水文情况,项目组在主要赞助商的林地2020-1地块采用了红刺榆和五角枫混种。后续百万植树计划也将通过加强抚育、浇水、除草等手段增加存活率。
To ensure planting quality, MTP has planted the container seedlings of elms and seedlings of maples on plot 2020-1. The MTP team will follow up with fostering, watering, and weed control to increase the survival rates.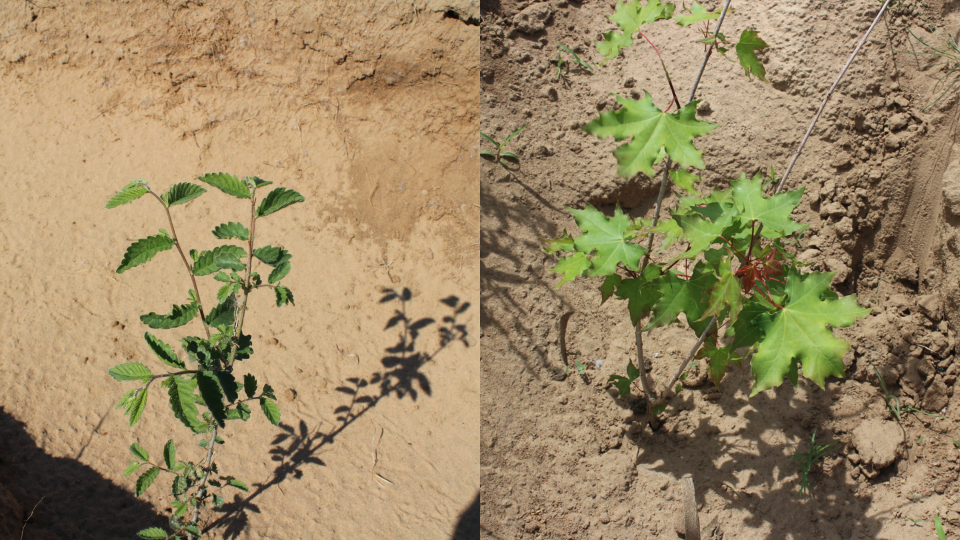 左图:新栽植的红刺榆   右图:新栽植的五角枫
Left: Newly-planted elm seedlings Right: Newly-planted maple seedlings
树苗成活率初步观察达到80%以上,顶芽的生长速度较快;红刺榆和五角枫基本上均发芽抽叶,生长情况良好。浇水的痕迹明显,能看到刚结束打井的工具以及管道。
According to the preliminary survey, the survival rate of seedlings is above 80%. Mostly, elm and maple seedlings have already sprouted and grown leaves. The growth condition is quite good. The tracks of watering are distinct, where the tools and tubes of digging well can be seen in the plot.
林地概况 Forest Site Overview, 2020.6.4