On May 10, 2015, the 10th CIIC Charity Run was successfully held at the Century Park. This running event, with a bright orange theme-colour, attracted over 1000 participants.
May 10 happened to be the Mothers' Day of 2015. All the runners ran with style, dressed up in costumes, dedicating the run to their families and the environment. The Olympic champion Luna Tao and the former Chinese Women Football player Wen Sun were invited to share the joy of the running event.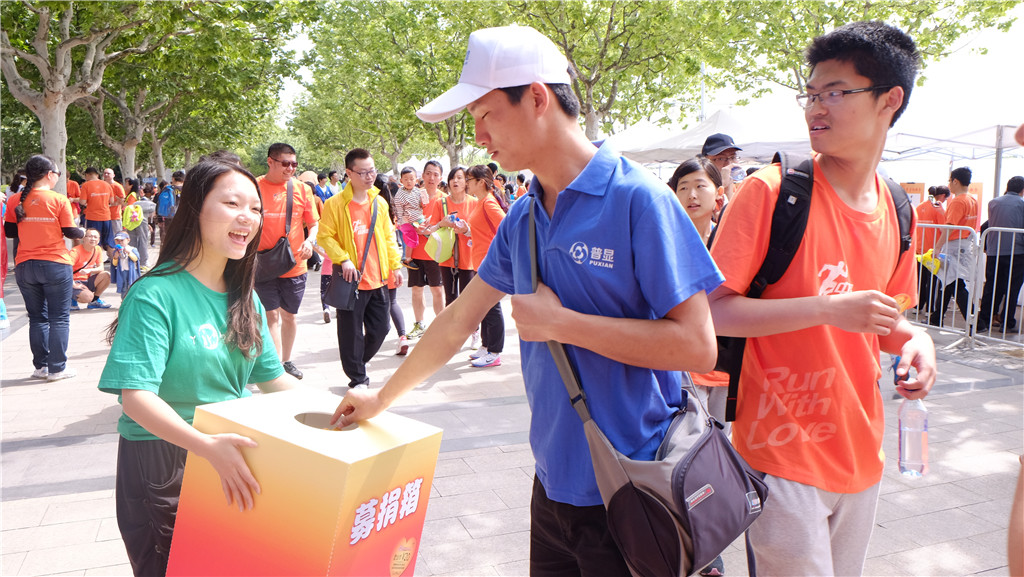 CIIC Shanghai will donate 20-yuan on behalf of each runner who completed a 3km run to all the invited NPOs. 190 runners chose The Million Tree Project of Shanghai Roots & Shoots as the beneficiary. The donation will help plant more trees in April next year to fight against desertification in Inner Mongolia.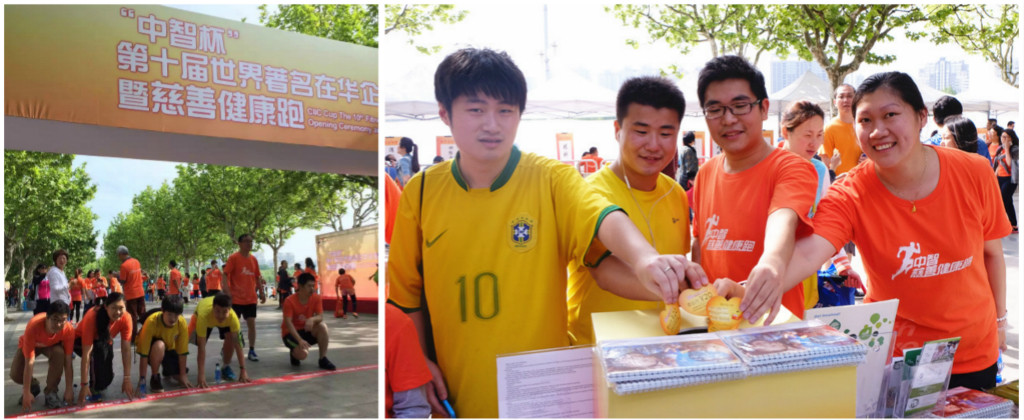 What did we play?
This year, there were quite a lot of fun activities on the CIIC Charity Run. In the gym area, participants could play darts, basketball, plank, etc; in the health consultation zone, doctors from different hospitals were invited to offer medical advice for office workers; and in the NPO area, Shanghai Roots & Shoots volunteers helped the children make little "natural" gifts for their mothers. The children could make a plaster "leaf fossil" with beautiful colours.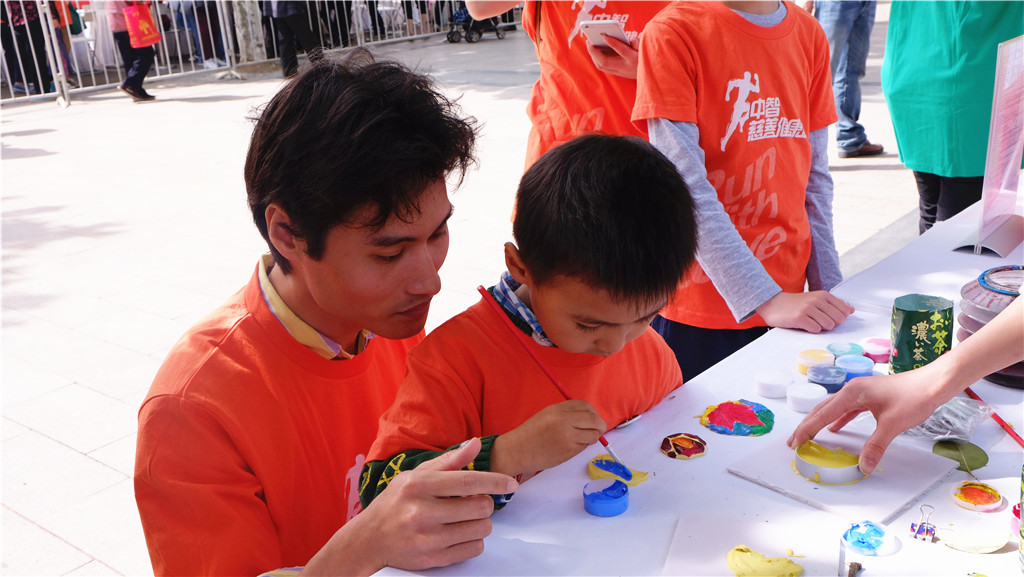 With the support of the runners, Shanghai Roots & Shoots will continue the fight against desertification, making our mother earth greener.