2016年11月10日上海根与芽在浦东骆驼酒吧举办了合作伙伴答谢会暨百万植树计划十周年庆,向所有支持者分享2,000,000棵树带来的绿色喜悦。
Shanghai Shoot & Roots' Partner Appreciation Reception took place at Camel Bar on November 10, 2016 to share with partners the joy of successfully having planted 2,000,000 trees in a ten years' journey of the Million Tree Project (MTP).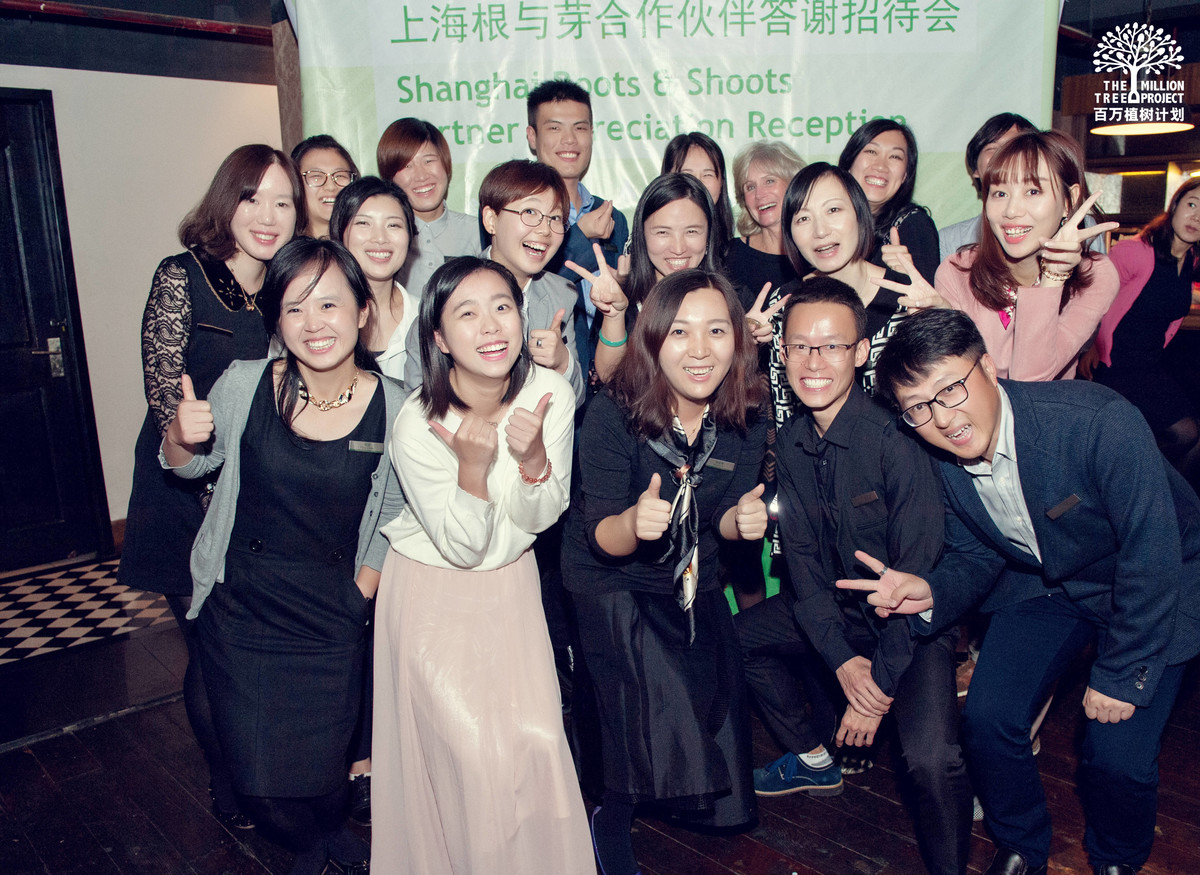 上海根与芽理事长陶瑞林女士向所有来宾致谢并举杯欢庆!项目在过去十年的成就离不开所有根与芽人捍卫环境的决心和勇气。
Tori Zwisler, Chair board of Shanghai Shoot & Roots gave a toast and invited all guests to celebrate! The project's success cannot be achieved without sponsors and staff's determination and perseverance.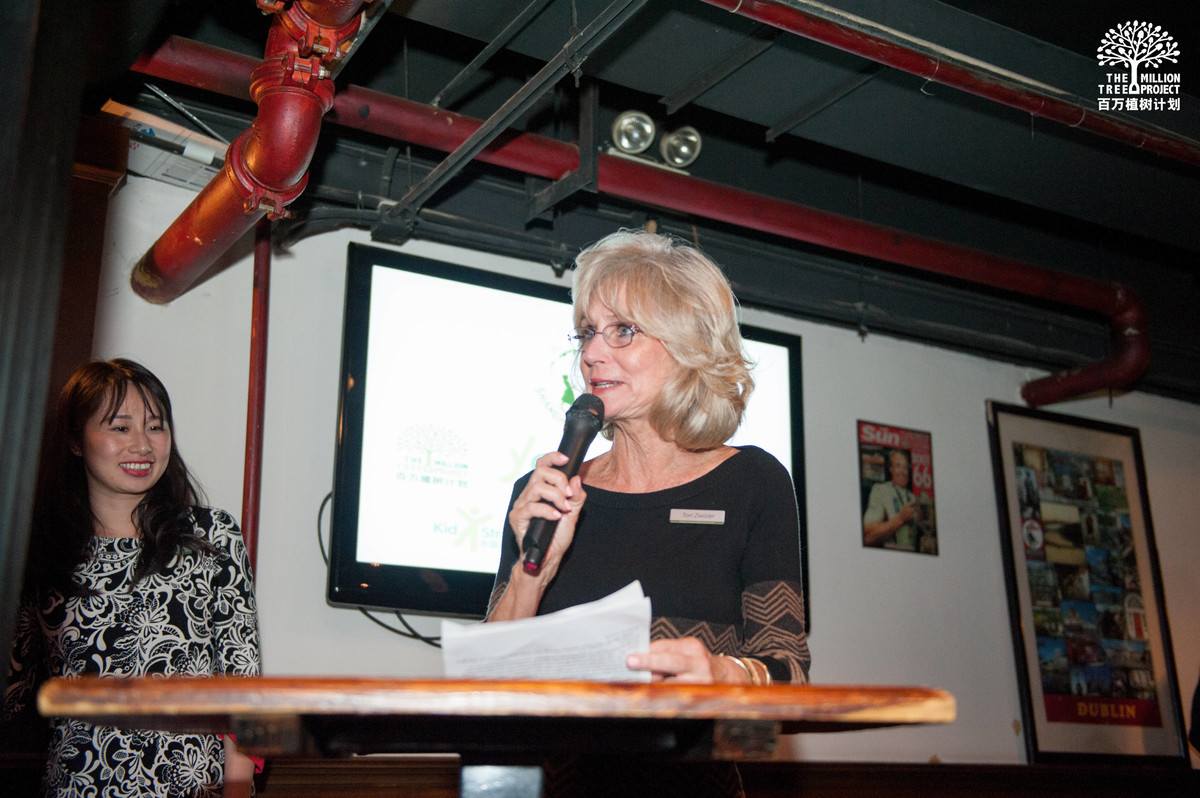 截止2016年,300多家海内外知名企业,100多所学校,2200多名志愿者参与植树之行共同助力上海根与芽实现了2,000,000棵树的种植目标!
As of 2016, more than 300 international and local companies, 100 schools and over 2200 volunteers had taken part in the tree planting effort to help MTP achieve the second million goal!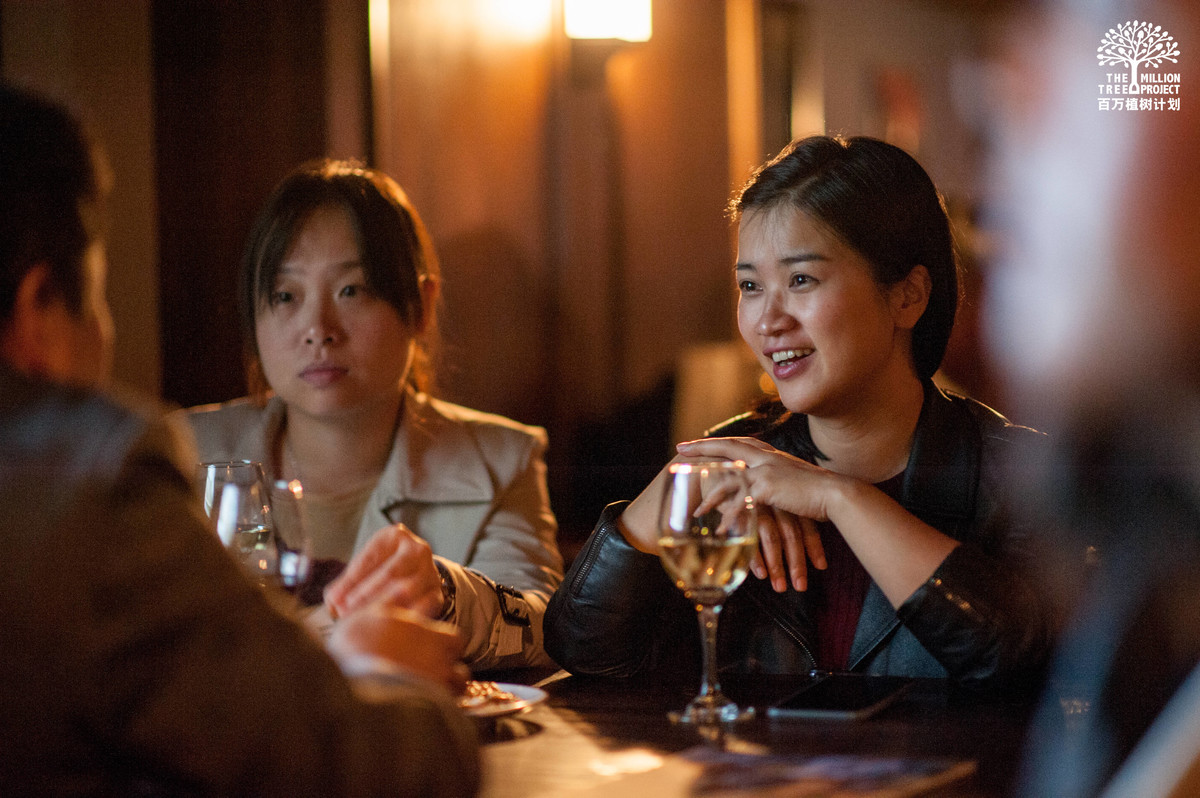 借此机会上海根与芽也为长年参与项目的公司及机构颁发了奖项,以感谢支持环保事业的朋友们。
Shanghai Shoot & Roots also took the opportunity to present awards to MTP's long term supporters in appreciation of their continued support for the Million Tree Project.
截止2016年,获得以上奖项的公司及机构有:
The awards winners till 2016 are listed below: