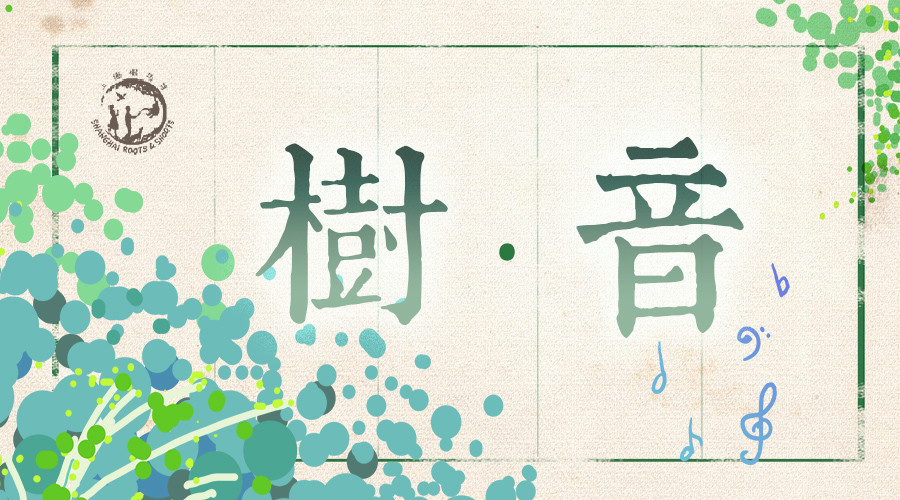 On the afternoon of June 5th, hundreds of people gathered together at On Stage to celebrate the World Environment Day with Shanghai Roots & Shoots.
6月5日下午,几百位观众汇聚On Stage,和根与芽一起,度过了一个不一样的世界环境日。伴着热场音乐美妙的鼓点,"树·音"公益民谣音乐会正式拉开帷幕。
In the beats of the warm-up music, the "Sound of Nature" Folk Song Concert officially began! This was a fund-raising concert to support the Million Tree Project of Shanghai Roots & Shoots, organized by the Roots & Shoots youth leadership council.
Singers and bands from 7 different universities in Shanghai and several famous local folk musicians presented a 3-hour-long brilliant concert. Everyone in the audience contributed two saplings by purchasing the concert ticket. The audience applauded the wonderful performances of the bands. Moreover, lots of donated trees on site to show their support for Roots & Shoots and care for the environment.
沪上七所高校歌手与乐队,多位知名民谣乐者,三小时热唱,一场精彩纷呈的音乐会——观众或聆听,或思考,在每个触及心底的音符结束时不吝献上掌声。每一位观众的参与都为根与芽百万植树计划增添了两棵树苗的绿意。同时,还有很多观众通过现场买票或购树,表示对环保的热心支持。

The "Sound of Nature" Concert might be Shanghai's greenest folk song concert, bringing alive a fresh environmental experience.
树音作为"可能是上海最绿的一场民谣音乐会",给每一位听众和乐者带去了全方位的绿色新鲜体验。
Acoustic Feast
The musicians included "Top Ten Singers" in different universities, original music contest winners, folk musicians and signed artists……Every singer presented their best performance and music that touched people's hearts.
听觉盛宴
十大歌手冠军、原创大赛金奖、民谣、签约艺人……每位台上的歌手都为大家带来了自己最有诚意的演出,一把椅子加一把吉他,纯净的歌声摄人心魄。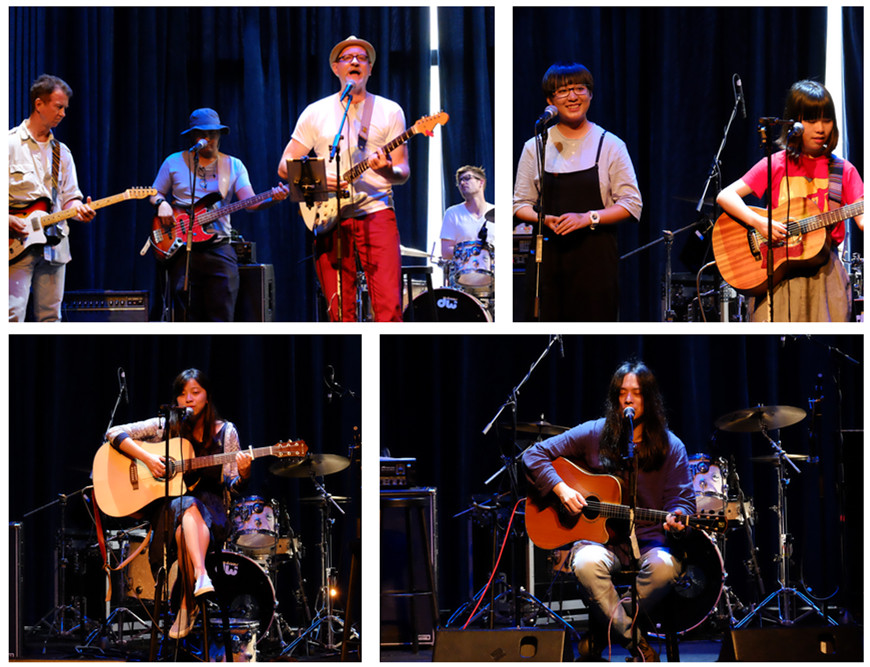 Happy Afternoon
Upstairs, girls had much fun putting on themselves with green tattoo stickers — they "planted" grass on their arms; meanwhile in the hallway, Roots & Shoots youth leadership council prepared themed postcards and decorated the entire space with lyrics quotation of well-known folk songs. Three candidates of Miss Earth China were invited to promote environmental awareness.
欢乐午后
爱玩的姑娘们在楼上玩起了清新纹身贴,在手臂上"种草"。室外的民谣歌词长廊里,一封封定制明信片被投入邮筒。一旁的照片墙前更有地球小姐助阵,邀你与创意道具合影。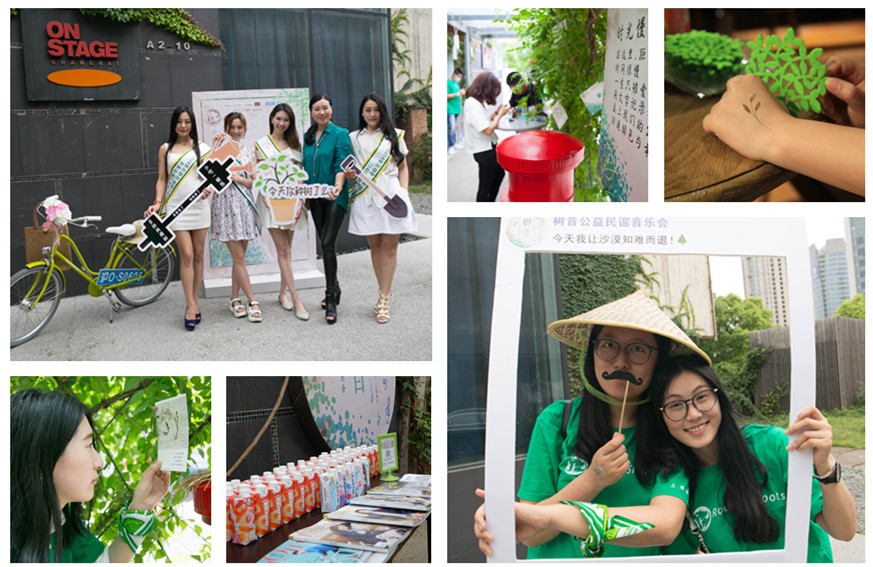 Glutton World
Rose cakes, cupcakes, vegan ice-cream, puddings, tortilla chips and dipping sauce…the combination of charming looks and excellent taste attracted the audience and the proceeds went towards the Million Tree Project as well.
多彩美食
鲜花饼、纸杯蛋糕、冰激凌、布丁、酱碟…高颜值和美味的组合吸引了络绎不绝的观众掏腰包,在品尝美食的同时为百万植树计划筹款。

During the entire concert, Roots & Shoots volunteers in green T-shirts were busy both on the stage and behind the scenes. With their concerted efforts and the generous support from the audience, totally 474 trees were donated to help stop desertification in Inner Mongolia.
视觉享受
铁丝网上的藤蔓绿叶缠绕,一句句民谣歌词随风飘扬。更有身着绿色T恤的青年智囊团志愿者们,辛勤地奔波于台前幕后,如点点绿色散落,温暖动人。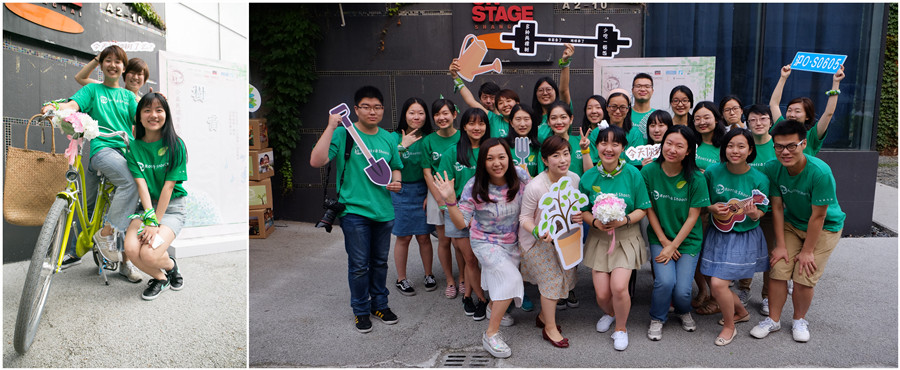 初夏,绿树成荫,歌声悠扬。
3小时的民谣音乐会圆满结束,
474棵树苗也即将启程去往内蒙古的科尔沁。
听,他们在落地,他们在生根,他们在风中呼呼生长。
听,他们,将成林。
Acknowledgements
Special thanks to Kent Kedl's donation as well as the great support from the following partners:
鸣谢单位
感谢Kent Kedl的捐助,以及以下合作伙伴的大力支持: